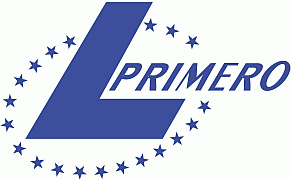 Quality and available machines for small batches
Primero Machine Tools Corp. specializes in designing and manufacturing quality CNC Milling machines, CNC Vertical Machining Center and CNC Lathes. At Primero Machine Tools Corp. we realize that a major component of our business relies on expertise. Each machine is built with innovative design, strict assembling and quality processes. Today we have got achievement of excellence in all aspects.
We offer our customers' innovative manufacturing ideas and technologies and are constantly aware of our customers changing needs and requirements. We provide expert advice and technical assistant when you need it. Our knowledgeable service staff provides quality service with a fast response and swift analysis of your need.
Base on CE, we have always paid much attention to Quality Control of products since our company founded. We inspect each parts and assembly of each machine strictly according to the drawing in each stage from design. All PRIMERO machines are in compliance with CE & EMC regulations. So many domestic and oversea customers like to use our products very much.
At PRIMERO, we set our standard high. We use these high standards to define our goals and work hard to achieve our goal. To find out how we can help you achieve your goals, please contact with our local dealer for futher information. PRIMERO always at your service.