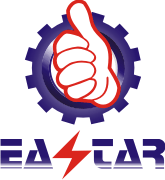 Total keyway slotting solutions
Eastar Machine Tools Corp. as a company founded in 1967 by Mr.Tarng in Taichung Taiwan, The original company name called "Tong Shin Machinery" with brand "TARNG'S" which is a well known brand name in the machine tool industry worldwide but for more easy to memorize the brand, we change it as EASTAR instead of TARNG'S in 2000, and use it till now.
It has more than 40 years in Slotting Machine Manufacturing experience. Over thousands Slotting Machines are used worldwide and our experience give us the edge in contributing the productivity and efficiency for the industrial.
We hope in the next new stage, we can offer more cost-efficient precision machine and provide new CNC Slotting technology and solution for our valued customers.